Skip to Content
Green Initiative
Here at BTM Motorwerks, we are doing our part in being green. We have upgraded our business to the requirements of being green. The investment is well worth the results.
Just a Few of the Ways We Protect the Environment:
Upgrading all lighting to low power fluorescent lights. This includes the Repair shop lighting, Exterior lighting, and in the office
Upgrades low flow restrooms
Recycling of Oil, Coolant, Oil Filter, Tires, Cardboard, Plastic, and all metal products
Wash uniforms in cold water whenever possible. As much as 85 percent of the energy used to machine-wash clothes goes to heating the water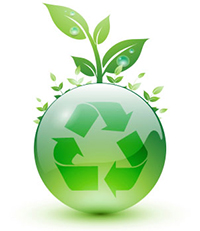 Call Us Today to Request Your Free Estimate!