Skip to Content
Reliable Audi Repairs and Auto Service in Campbell, CA
Audis are becoming a tremendously popular and economical car for both everyday drivers and circuit racers, demonstrating the near-unmatched versatility of these cutting-edge vehicles. At BTM Motorwerks in Campbell, CA, our technicians have worked at both ends of the spectrum and at every point in between. We're comfortable elevating your Audi to a level where it can achieve peak performance while ensuring that it can reliably get you around town or to and from work every day.
If you're one of many new or casual Audi drivers, you've made a fine selection. Audis are reliable pieces of German engineering, and we're sure that you'll enjoy the experience of driving one, no matter what you use it for. With this in mind, when something goes wrong, try not to panic. With regular maintenance, Audis are extremely reliable vehicles—but you'll still need a team of German car experts when you need a repair.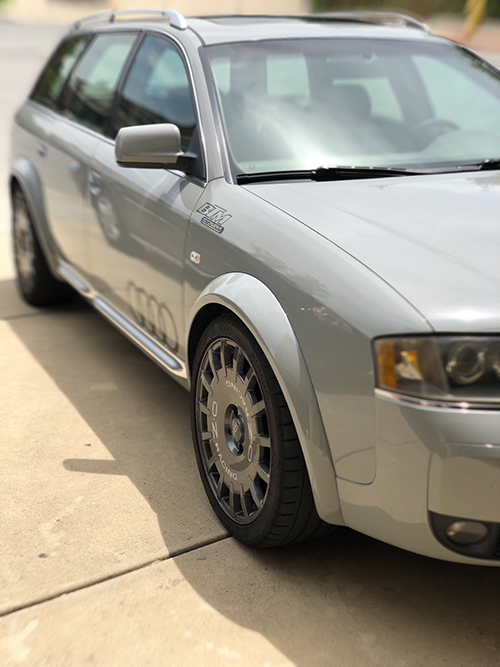 That's Why You Come to Us
This is what people who drive Audis daily and people who race them have in common—both groups know that they'll get the best, most efficient service for their prized European cars at BTM Motorwerks. Here's why you should work with us when you have trouble with your Audi vehicle:
For everyday drivers, you want peace of mind. Bringing your car in to be repaired, inspected, and serviced by a team that knows German machines like yours inside and out can bring you the peace that you need.
For everyday drivers and racers alike, you won't have to worry about waiting for the specialized parts you need. Since we work primarily on German cars like Audis, we have specialized European parts for repairs and performance upgrades in stock, ready to be put into your car.
We have a team of ASE-certified master technicians, specially trained in working on German engines like that in your Audi car.
We also have eight repair bays as part of our state-of-the-art body shop, so you won't have to wait longer than necessary. This is just one of the ways we pledge to keep you on the road as long as possible.
Our Audi-Specific Services
With BTM Motorwerks, you get the guidance of a championship-winning team with decades of experience working on and performing engine upgrades in all Audi models. Known for being a car with a technically advanced engine, you need technicians with a special balance of mechanical and technological expertise when your Audi needs to be serviced. Here are some of the maintenance, repairs, and other service options that the team at BTM Motorwerks offers to Audi owners:
Diagnostics, maintenance and repair of brake systems, Audi Engine Management, climate control system, and body electronics
Audi timing belt and water pump replacement
Four-wheel alignment
Oil services every 5000 to 9000 miles (or when recommended). For Audis 1.8T or 2.0T, we recommend every 5000 miles
Performance tuning using Revo Technik Tuning software
Call Us Today to Request Your Free Estimate!