Skip to Content
Quality Vehicle Performance Upgrades in Campbell, CA
At BTM Motorwerks in Campbell, CA, we want you to have the tools to upgrade the performance of your high-end vehicle without taking away the customization that sports and luxury car enthusiasts love to have. For each area of your vehicle, we offer different tiers of performance upgrades, ranging from augmentations that make your commute a little more enjoyable to upgrades that make your vehicle ready to hit the racetrack.
We understand what you want out of your modified vehicle—enhanced steering and handling, raw power, and looks that kill. That's why we pride ourselves on the ability to sell the highest-quality parts and enhancements for competitive prices. We put peak performance within your reach. We offer quality parts and service to get your European vehicle to a point of peak performance from our state-of-the-art service center with eight service bays and a team of ASE-certified master technicians. When it comes to getting the most out of your Audi, Porsche, BMW, Volkswagen, Mercedes, or other European luxury vehicles, don't trust just anyone. Trust the team with four championships and counting.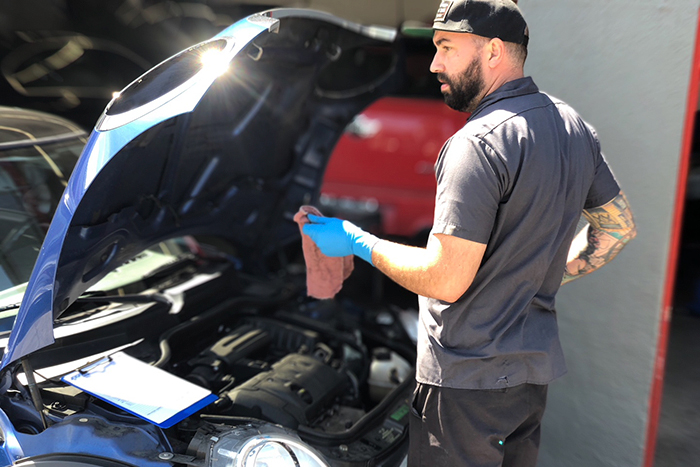 Northern California's Only Manic Motorsport Dealer
If you're at all tuned in to the MINI Cooper performance community, you've heard of Manic Motorsport. Made up of a team of experts from around the world, Manic Motorsport used their combined knowledge to come up with a line of fully loaded vehicles that, when modified, are ready to get out and compete for championships.
BTM Motorwerks is proud to be the only Manic Motorsport dealer in the area. Ask about our Manic Motorsport products, and we'll show you how we've adopted this peak performance brand as our own.
.
Aftermarket Parts and Modifications
We also provide a selection of aftermarket modifications and parts to increase the performance of your vehicle, including Revo parts. A company committed to giving drivers the tools to increase performance, Revo sells engines, engine parts, cooling systems, intakes, turbo, and more.
Ask about our Revo parts and we'll show you all your options and give you quotes for installation in your car.
Performance Upgrades Available
Suspension Upgrades
Stage 1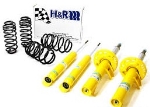 Stage 2
Sway bars and bushings
Larger diameter front and rear-tuned bars
Polyurethane bushings
Stage 3
Adjustable suspension
Camber plates: front camber/caster adjustment
Rear trailing arm adjustable links
Aggressive alignment settings
Race
Three-way adjustable coil over shocks
Monoball suspension pivot joints
Roll center and camber correcting adjustments
Corner balanced
Brake Performance Upgrades
Stage 1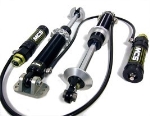 High-temp brake fluid
Street/autocross pads
Stage 2
Stainless-steel brake lines
Performance gas slotted/drill rotors
Stage 3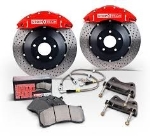 Big Brake Kit
Brembo multi-piston caliper
StopTech multi-piston caliper
Race
All of the above with brake cooling kits
Horsepower Performance Upgrade
Stage 1


• Performance tuning: We can performance tune your Turbo Porsche, Turbo BMW, Turbo or Supercharged Audi/VW, or Turbo MINI with gains unto 95 HP for stage 1.
Stage 2
• High-flow catalytic converter and exhaust systems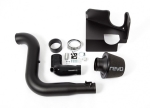 • Intake system
• FMIC intercooler
• Tuning software
Stage 3
• Turbo upgrade
• High-flow/pressure fuel pump
• Injectors
• Stage 3 tuning
Custom Engine Builds
At BTM Motorwerks in Campbell, CA, we have the knowledge and tooling to build you a championship-winning engine. Our engines have won four championships from 2011 to 2014.
We specialize in:
Porsche air-cooled 911 + 911 turbo engines
2.0L to 3.9L engines
Weber's, CIS, mechanical, or electronic fuel Injection
Spec 911 race car engines
Street outlaw 911.
Audi/VW 1.8 turbo and 2.0 turbo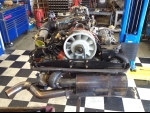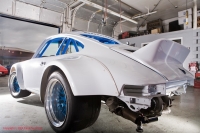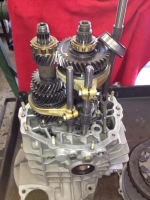 Call Us Today to Request Your Free Estimate!